You can upload a file to any item or detail
You can upload any file to an item or a detail.
A file can be uploaded or saved in two ways:
In the form of a file (Word, Excel, PDF, etc.)
In the form of a link (any URL, SharePoint, Dropbox, Google Drive, etc.)
Upload attachments to items
You can upload any attachment to any item (project, asset, contract, or employee) in Aptien.
You can either upload a file or add a link to any website.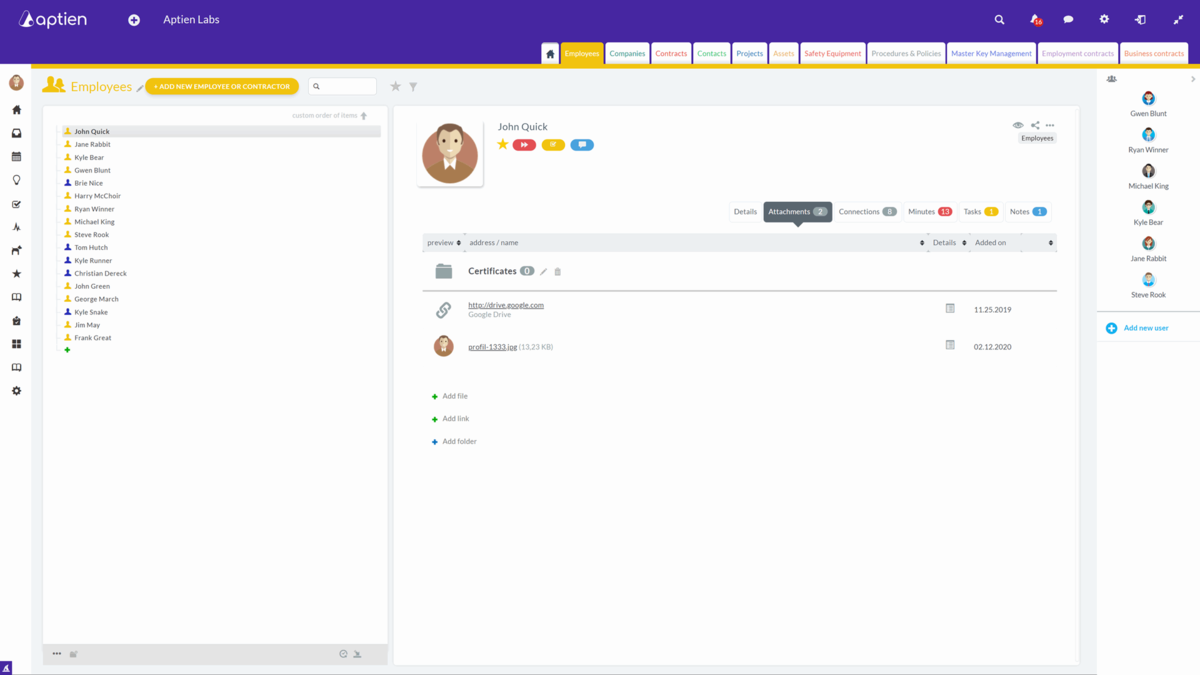 Uploading an attachment to a detail
You can upload attachments to any item's detail.
For example, you can upload an attachment to your employee's skills a certificate or document directly to the relevant detail.
Click on the staple icon to display uploaded attachments.
If you want to add new attachments, click on "+ Add attachment" and select the file to add it to the detail.
The file is now uploaded to the detail, and you can always find it there.
You can find all your attachments in the "Attachments" tab.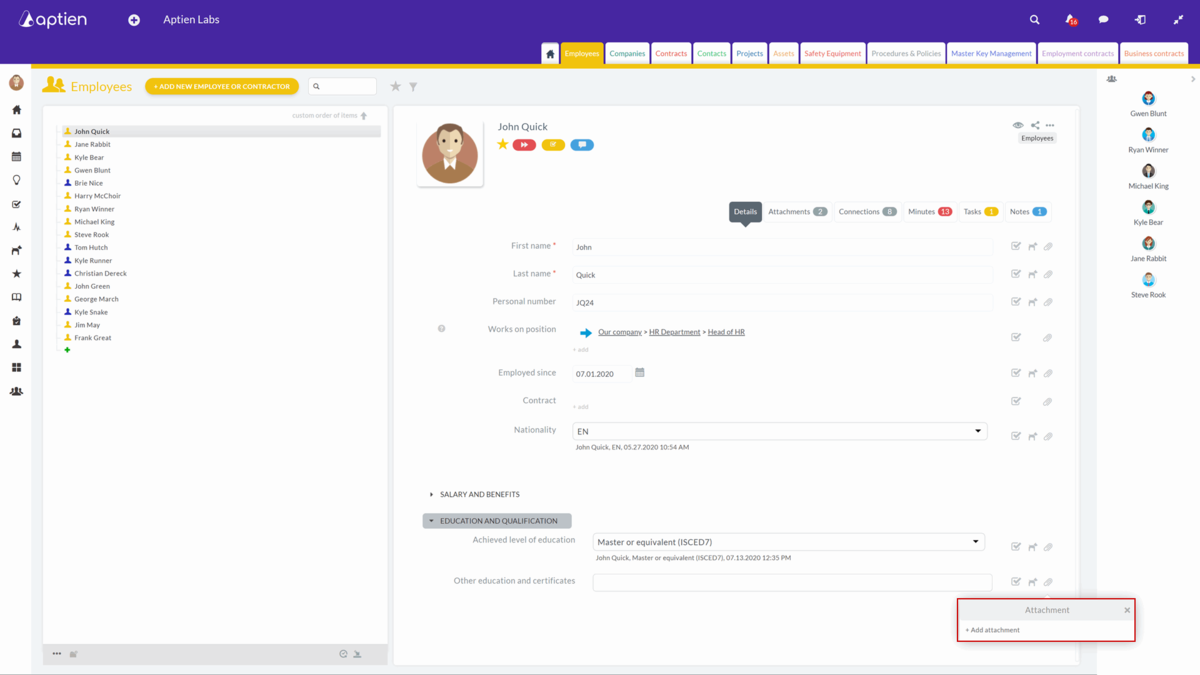 What are your options?
You can add any attachment to an item. The attachment can be a file (picture, document, etc.) or a link (SharePoint link, Dropbox, Google Drive, etc.).
The uploaded file is safe in our system; the maximum recommended file size is 100MB
An added link does not add the file to our system because it is still elsewhere; you can redirect yourself using the link