Printable forms automate paper-based processes
Aptien's printable forms make it easy for you to do all those processes where you can't do without a paper printed form, that someone has to sign or certify. Nearly everything can be handled digitally in a way that makes sense and makes your job easier, but there are always situations, in real life, that are better or easier to deal with on paper.
So the printable form is perfect for situations where you need to get information from Aptien onto paper (using a printer) or need to work with people who don't have access to Aptien. You can customize the forms in Aptien and pre-fill the form with data from Aptien.
Automatic filling of the print form
Forms automatically populate data from the records, saving you the time of laborious manual completion. The form is created in pdf format, you save or print it.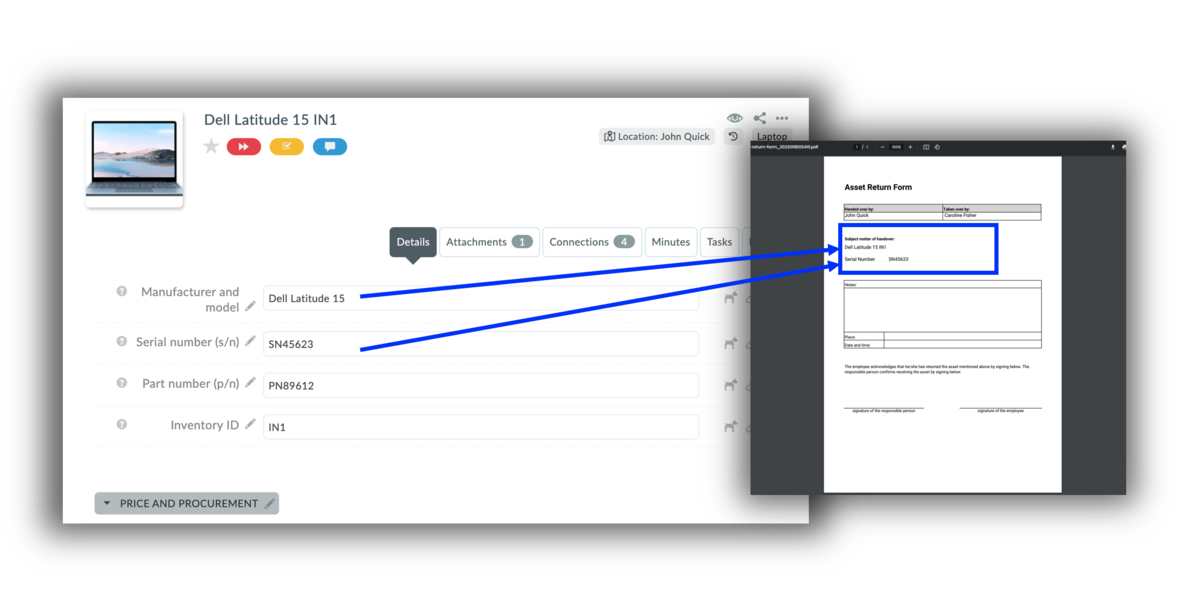 Examples of using print forms
A typical example is a medical certificate where you need a doctor's signature.
handover or assignment form
return form
acceptance form
complaint form
order form
registration form
request to issue something
access request
software installation completion
checklist form