The upper part with the Organizer's name
You will find the Organizer's icon and name next to it in the upper part of the Workspace. If you click on the name, the dashboard shows up on the right side of your Workspace. To the right of the Organizer's name, you can see the "+ Add item" button if the administrator did not change the text. You can also find the search bar further to the right and a star that opens a menu to display your favorite items only. The last icon is the filter icon that opens a menu where you can select your filter conditions, and by pressing the "more" button, you open the advanced filter.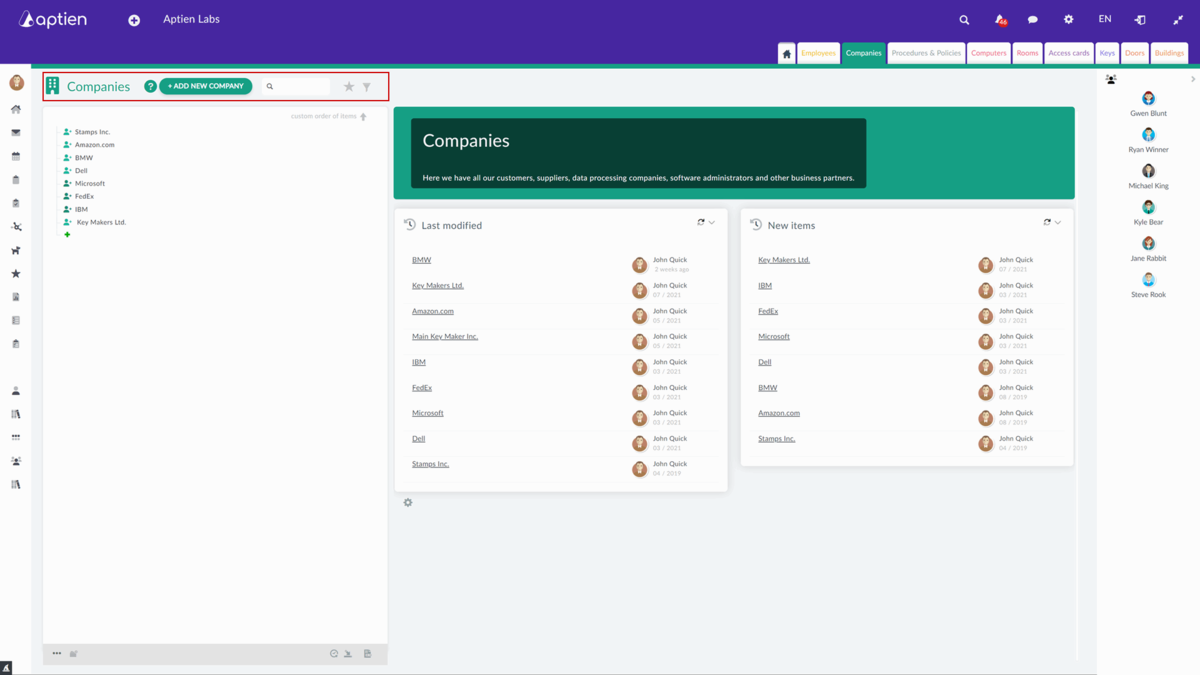 Organizer's dashboard
On the right side of your workspace, you can see the Organizer's dashboard, and if you do not see it, you can click on the Organizer's name to open it. It contains widgets similar to your Home Page. You can access any item or open any attachment from the widgets. You can hide the widget by clicking on the cross icon. You can find a cogwheel where you can turn widgets on or off in the bottom left below the widgets.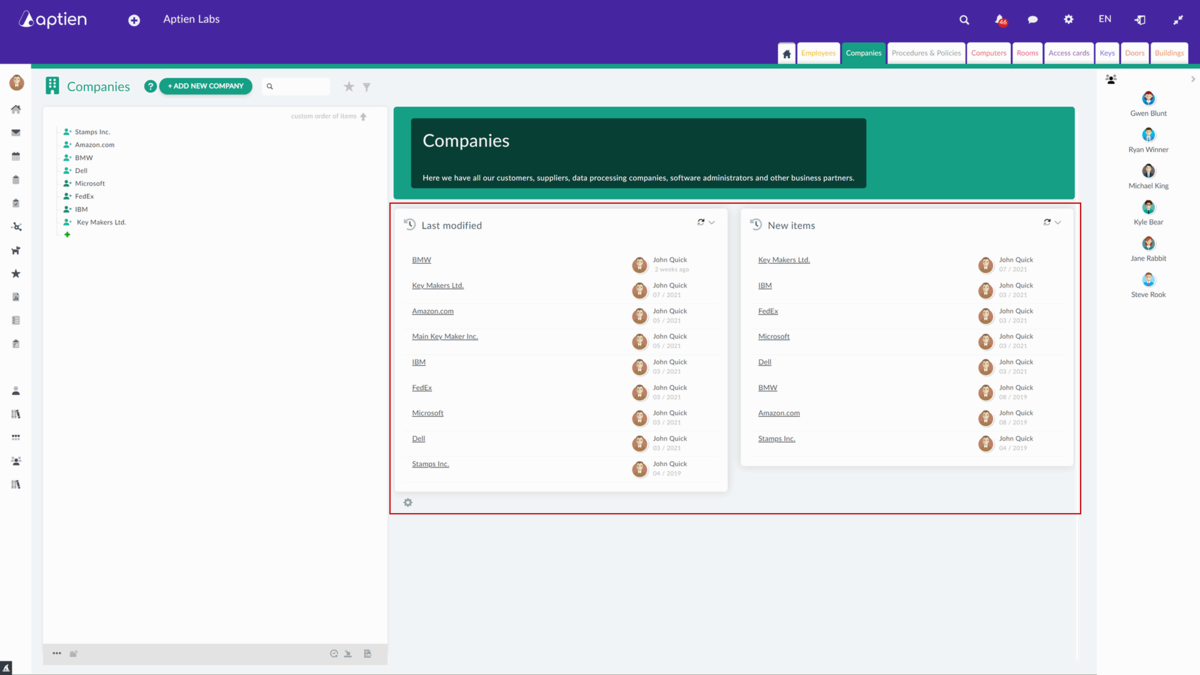 The list of items
The list of items is located on the left side of your workspace. Open any item by clicking on it. Items can be sorted into folders that open on click. You can change the order of items in the top right. You can add items using the green "+" icon under all the items and folders.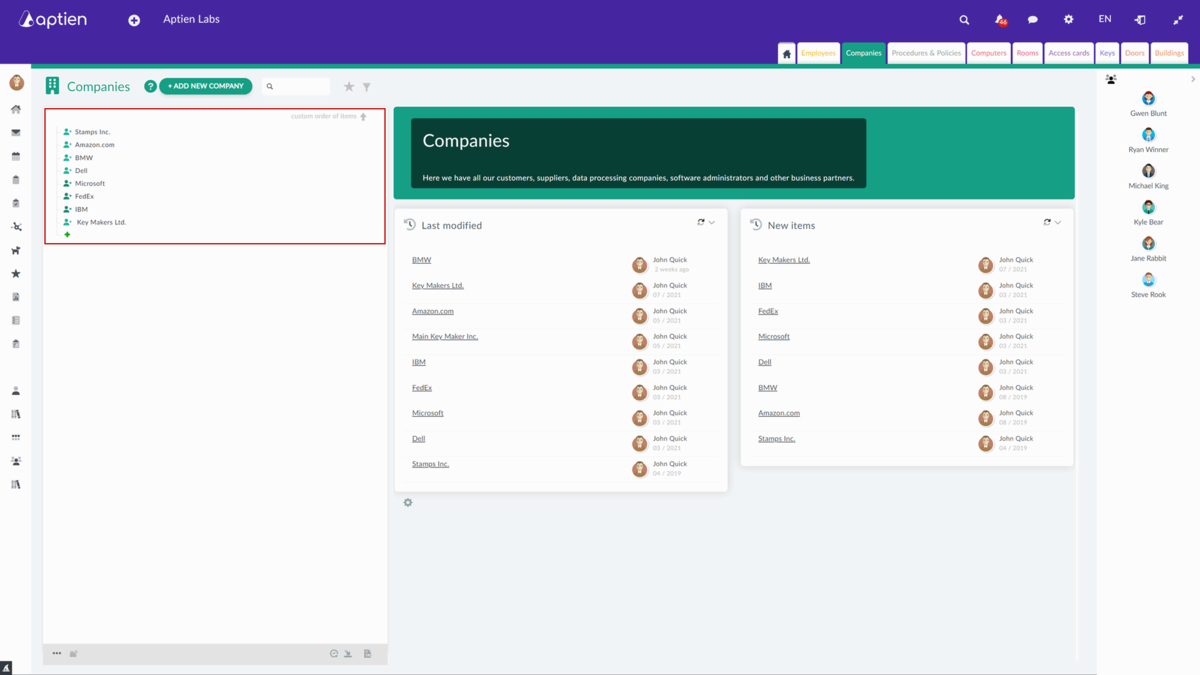 The bottom bar of the list of items
In the bottom left corner, you can open a menu by clicking on three dots. A new window opens when you click on the run report, merge items, copy connections, and batch change. Allow rearrangement turns on rearranging of items by drag and drop. You can create a folder by clicking on the folder icon next to three dots. On the right side, you can import data into the Organizer, and to the left of that, you can display the import history. If the export function is turned on for you in the Organizer, you can see it to the left of the import icon.