You can sort Attachments into folders, which helps with a straightforward arrangement
Folders for Attachments allows you to sort Attachments into separate folders and set up access rights for users or guests. Creating a folder is easy, but only the administrator can create a folder.
The system will display the folder for all the items in the Organizers. It is not possible to create different folders for each item within one Organizer.
How to create a folder
You can create a folder in the "Attachments" tab or the Organizer settings.
Enter the folder's name and select the type of attachments you want in the folder. Do not forget to set up access rights to selected roles within the system.
If you do not wish the folder to be accessible by all users, give selected roles access.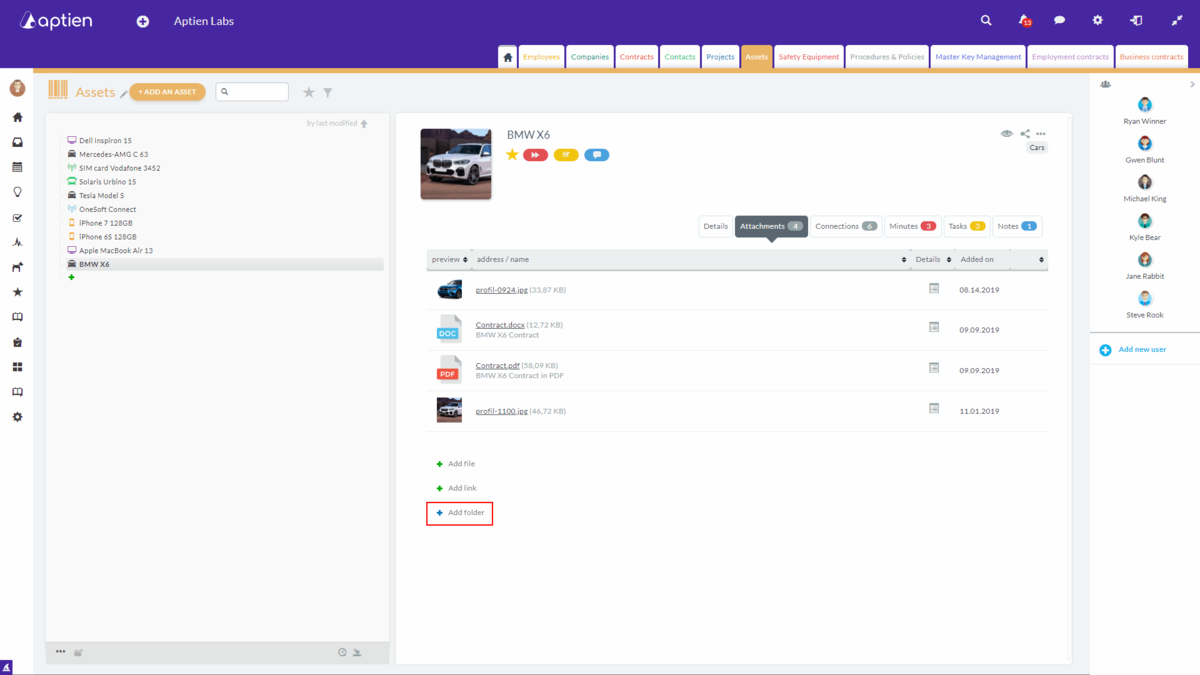 How to set up access rights for folders
If the users cannot access the folder, they cannot access the documents inside the folder. The default settings for new folders are:
All users can see it

All users can add documents

All users can add links

All guests cannot see the folder
The administrator can change these settings either in the folder settings or in the Organizer settings, where the folders are also available. The options are:
Folder display settings

: you can select roles that will see the folder (the administrator chooses the specific roles). Other users will not see the folder and the documents inside it

Guests

: you can display this folder to guests. Guests cannot see the folder by default. The administrator has to turn this option on if you want guests to see and use the folder

Adding attachments and links

. The administrator can turn to add files or links on or off. If you turn off both of these settings, the users will not be able to add anything to the folder. The previously added files or links are not affected by this - they will be displayed
If the administrator decides to delete a folder, the files inside are not deleted. They will be accessible by anyone. If you do not want the documents to be seen by others before deleting a folder, you have to delete the documents one by one before deleting the folder.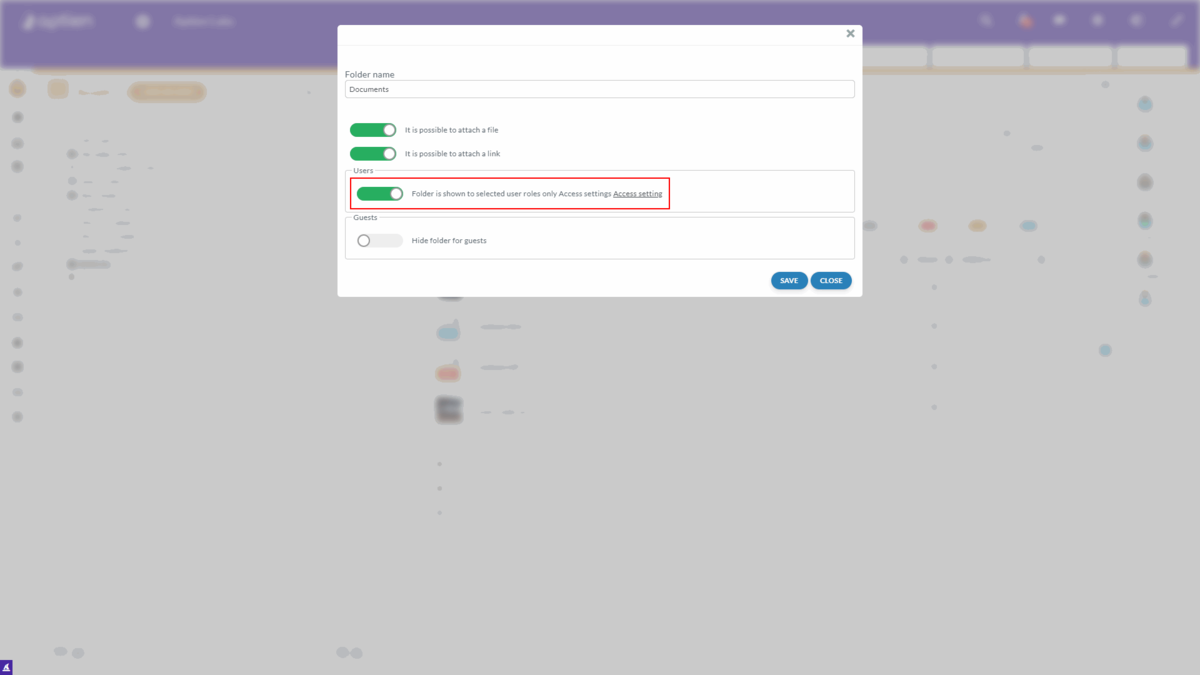 How to delete a folder
If you want to delete a folder, the system will not delete the documents inside, but they will become folder-less. If you want to delete the documents with the folder, you have to delete them before deleting the folder.