Roles are used for access restrictions
Employees have different tasks, roles, and positions throughout every company. Their job descriptions are different from one another. They have different access rights based on that. Access rights determine what the employee can see and what they can do with the data. Data are in the Organizers, and every user has a role based on their job description.
Roles are a set of rights, access rights to each Organizer. In other words, roles determine what the users can see and how they can work with the information.

Each user has at least one role assigned. If the situation and their job description require it, the user can have multiple roles.
If you want to switch your role during work, click on the role under your name in the left menu and select the role you want to use.

The range of displayed data changes based on your current role.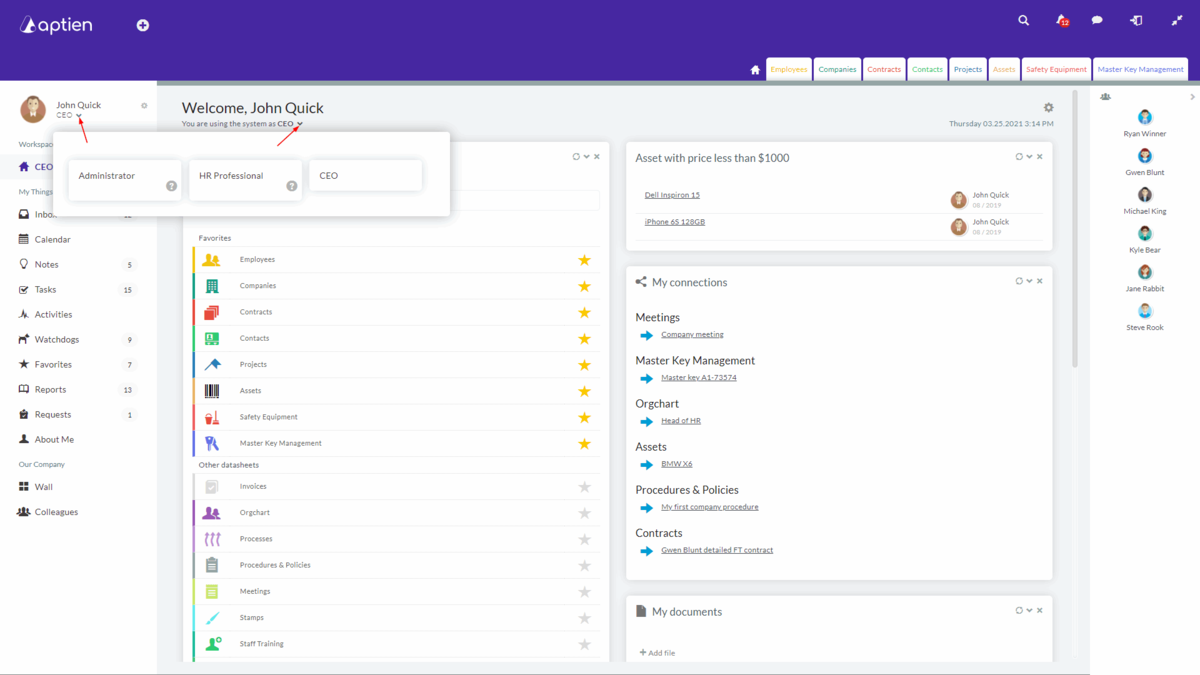 Who can add roles and assigns access rights
The administrator sets up roles and their distribution. If the access rights do not suit your job description, ask your administrator.