An employees onboarding is a sensitive process. The first steps and good preparation of the work environment, equipment or documents determine the first impression to the new employee.
How to ease an employees onboarding
The resulting managed onboarding process of handing over work equipment, familiarization with colleagues, the workplace, and dealing with all formalities, paperwork and responsibilities should be handled with minimal administrative effort. Aptien will help you to create an overview of everything that is attached to a given employee, so that everything is properly handed over to them and they can quickly get involved in the work process.
Handover of work tools and equipment
Processing of personnel documentation
Training the new employee
List of onboarding activities
Create a list of activities that need to be carried out in connection with the onboarding of a new person. These are activities that you need to do before the new hire starts, such as preparing all documentation, preparing the workplace, etc. These are also the activities that you or the employee must carry out on the day of joining and in the first few days or weeks of his/her adaptation to the company.
Use the default list of onboarding activities for new employees, which you can easily customize to meet the needs of each position in your company. In principle, you set up onboarding activities for each employee individually. You set up individual activities in one of three options:
individual activities for the selected employee only
onboarding activities for all employees in the selected position
onboarding activities for all employees
Onboarding activities are typically set up as one-time activities.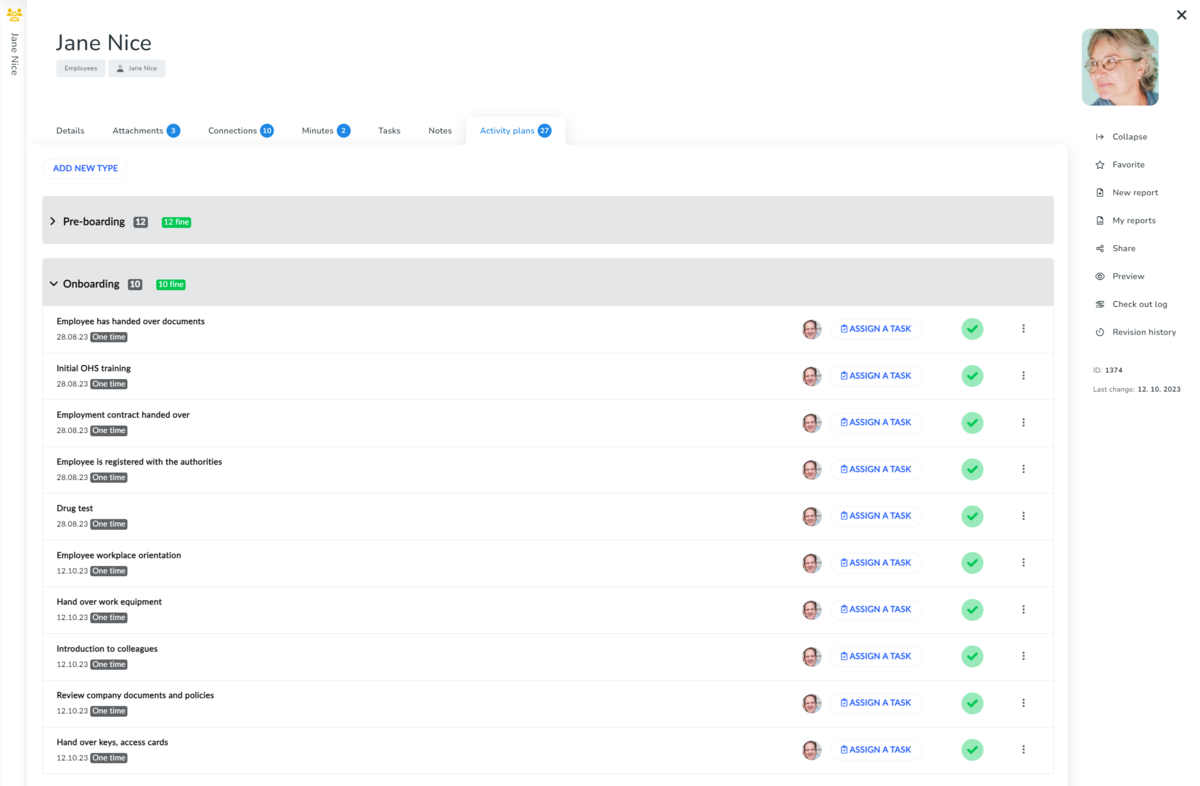 Confirmation of the activities carried out when the employee joins
Once the activity is complete, you confirm its completion. When confirming, you enter the date, comment and, if the confirmation and situation require it, you also attach an attachment, such as a scan of a document, handover form, etc.