Who is the direct supervisor?
A supervisor is any manager or team leader who directly manages any team or group of people. Every manager in the organizational structure is a direct superior of people below him. The hierarchy tree of managers then forms the organizational structure. In practice, one manager is able effectively manage 5-20 people, usually it is the workgroup, work team, department, branch, section or any other organizational unit.
A supervisor is any manager at any management level who has subordinates.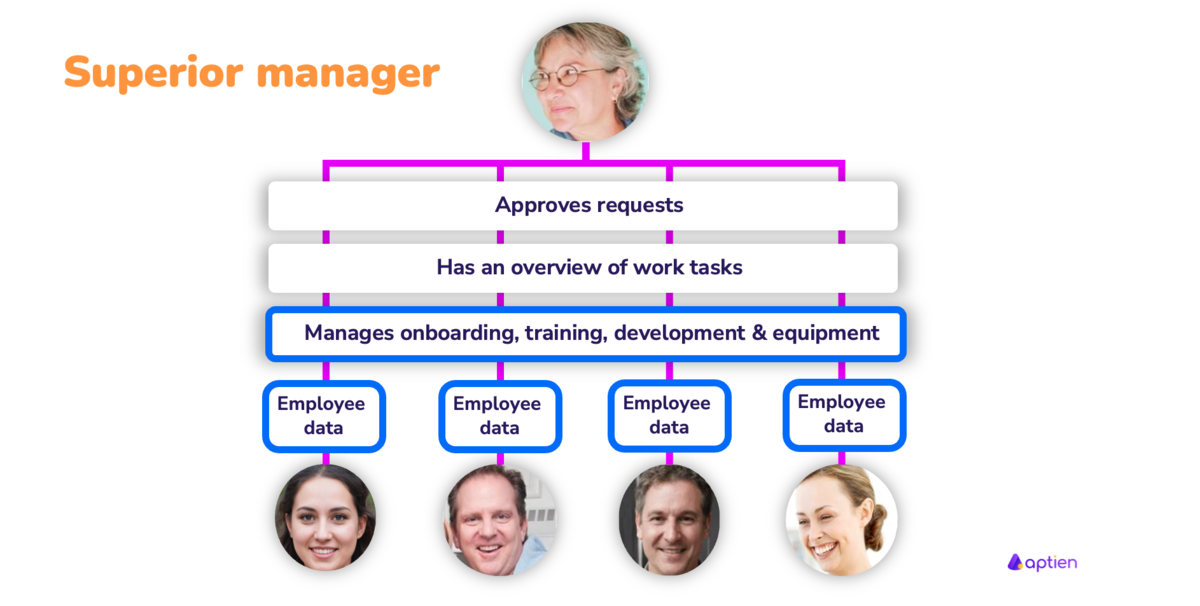 Supervisors responsibilities
Managing work, tasks & workflow
Organizing work of the team / subordinates
Evaluating performance of the staff / subordinates
Identifying staff development needs
Training new hires

Reporting to senior management & HR




Helping to resolve employee issues and disputes



What you can do as a supervisor at Aptien
If you are set up in the organizational structure as the direct superior of the team of people, then you can:
Approve their requests



See the overview of the tasks of your people (we are preparing)
See his personal file, personal information, onboarding, adaptation, training or other development plans
Issued work equipment, tools and completed training and other information
How do you set a superior manager?
A superior manager can only see and manage his first line subordinates
A superior manager can not manage next levels deep down
The direct superior is set in the organizational settings