In a task, you can change the due date, status, and much more
As the task creator, you can change its name by clicking on the pen icon next to the task's name, and you can also change the item the task is connected to.
Click on the current status to open a status menu and select any status to change it. Next to the "Due date" text you can change the due date of the task. Click on the star icon to add the task to your list of favorites. Click on the "+" icon next to "Followers" to add a new follower. Click on the follower to open a menu where you can set them as a responsible person or remove them from the task completely. If you created the task you can change its description by hovering over it and then clicking on "Edit".
Each user can comment. By clicking on the paperclip icon, you can select an attachment to add to the comment. You can also create meeting minutes associated with the comment by clicking on the three dots. Press the "Comment" button to save the comment or press "Cancel" to delete the content of your comment.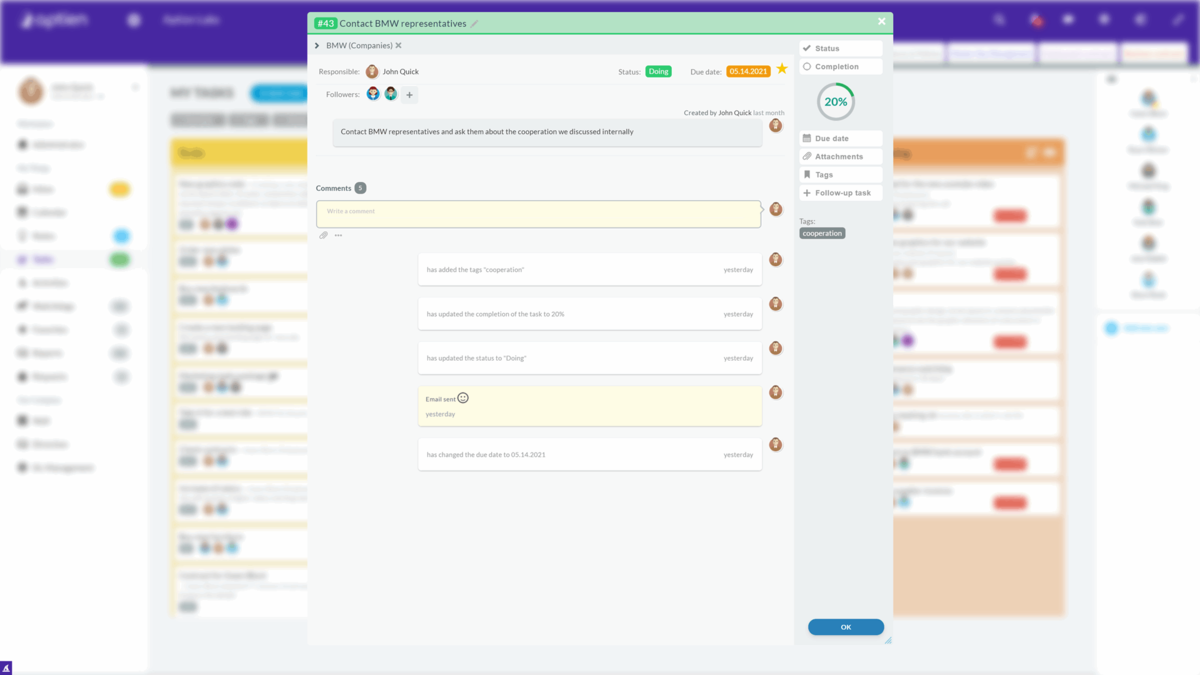 Make changes in the right menu
You can change the status, completion, add an attachment, add a tag or add the follow-up tasks. You can also change completion by clicking on the circle.
To add a follow-up task, click on the "+ Follow-up tasks" button and then select a new one or an existing one.