Here employees can enter their requests and reports
On this page, every employee can enter their request or, for example, report a doctor's visit. Your company can easily customize and create individual forms. Employees can find all available company forms here, as well as a list of their submitted requests. Once completed, the form is automatically sent to the responsible people in your company for approval or acknowledgment.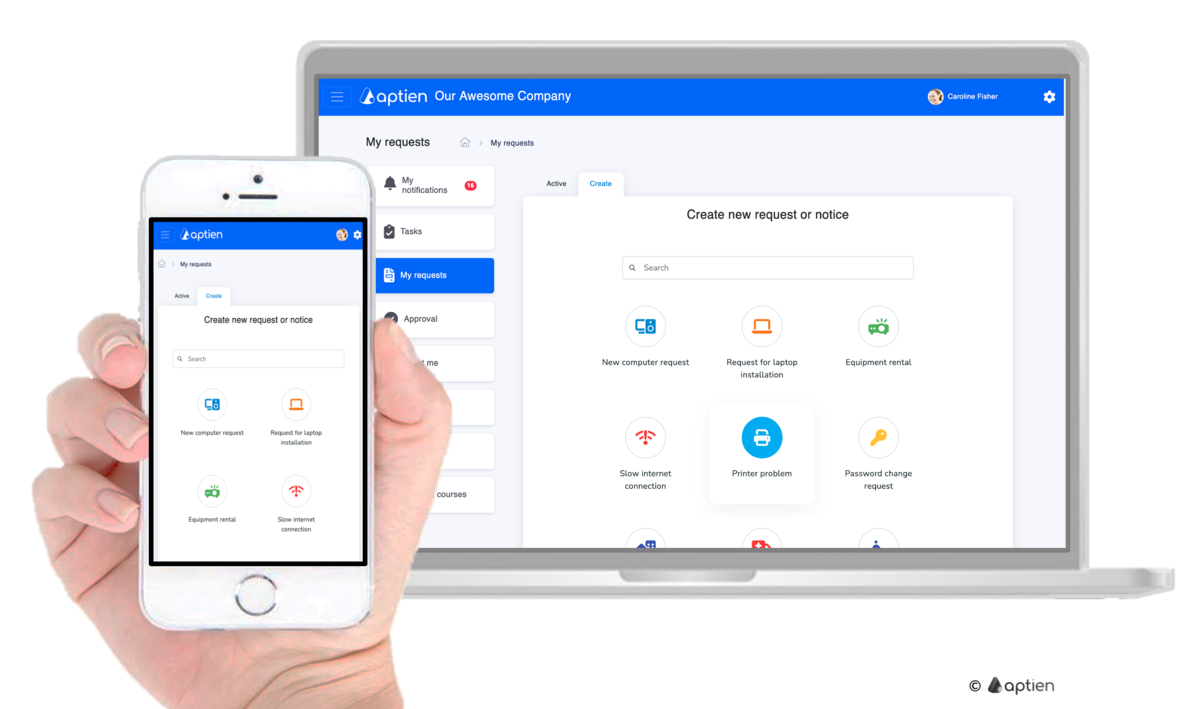 All your submitted, active, and closed requests
In the column on the left, you can see all submitted requests as "For approval" and here you can also view closed and cancelled requests and reports. You will receive a notification in your inbox when a request is approved or denied.