What is a private cloud
a private cloud increases your level of security by making access from the public internet invisible
allow logging into the system only from within the company network or via VPN
Who is the private cloud for, who can use it?

A private cloud increases your level of security. It is designed for those clients who do not want to run Aptien on their infrastructure, but want to protect their Aptien with an additional layer of protection, i.e. to make their Aptien accessible only from the internal network.

The private cloud can be used by customers who have an Enterprise plan.
How does a private cloud work?
Your Aptien (for example, yourcompany.aptien.com) will only be visible and accessible when you are at work, i.e. on your company network. If you are traveling or working from home office, you will need to be logged in to your company VPN and only from it you will be able to log in to Aptien. You cannot access your Aptien from the regular internet.

The figure shows the difference between a private cloud and a regular cloud.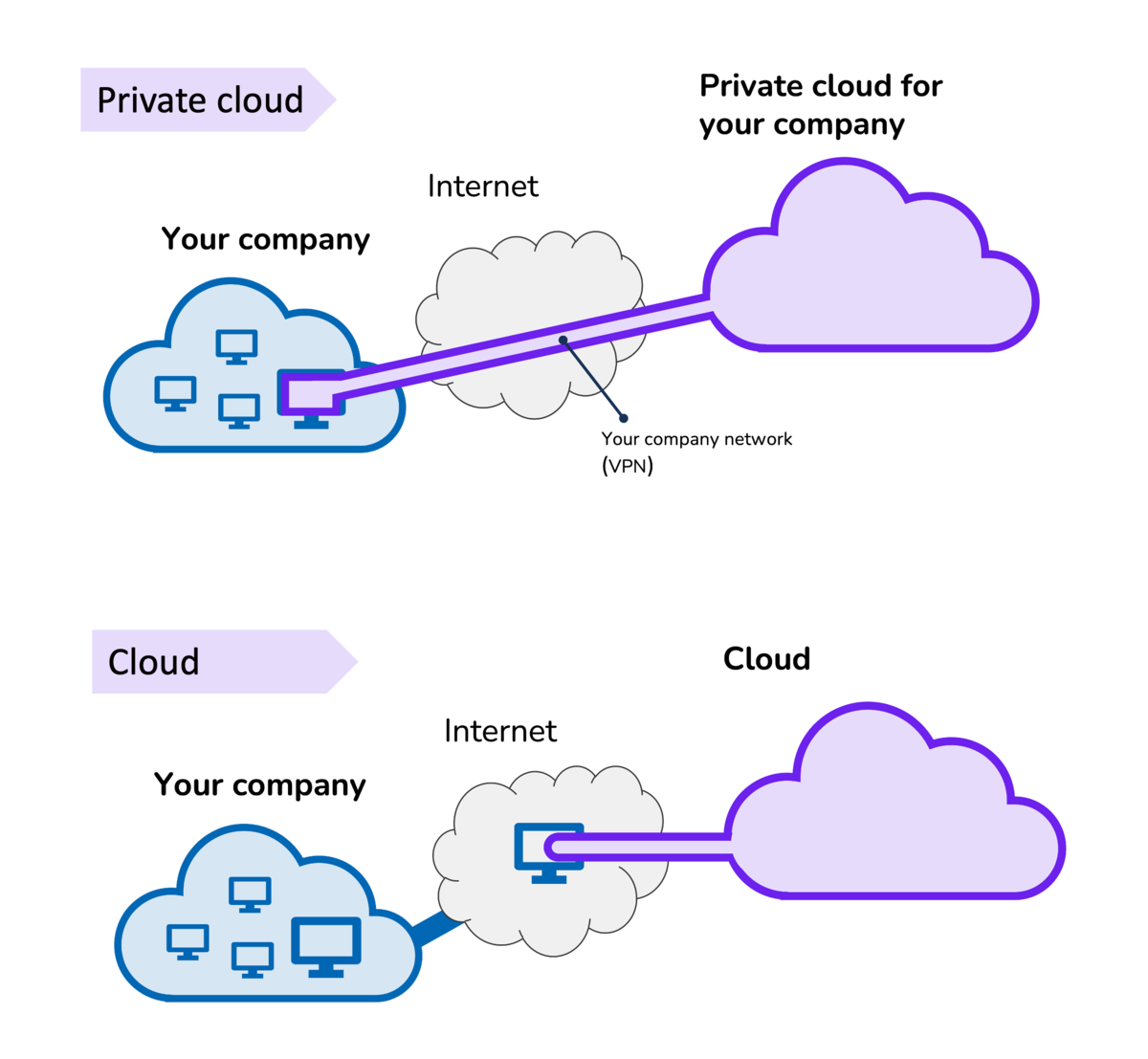 How does a private cloud increase security?
A private cloud increases the level of security because your Aptien works as if it were only available from your company.
It is not accessible from the public internet.
You need to be either inside your company network or use VPN to run Aptien
In other words, it will not be possible to log into Aptien from the public internet, but only from the internal network or through your VPN.

Therefore, any potential attacker must first penetrate your corporate network before attacking your Aptien. So it's another layer of protection.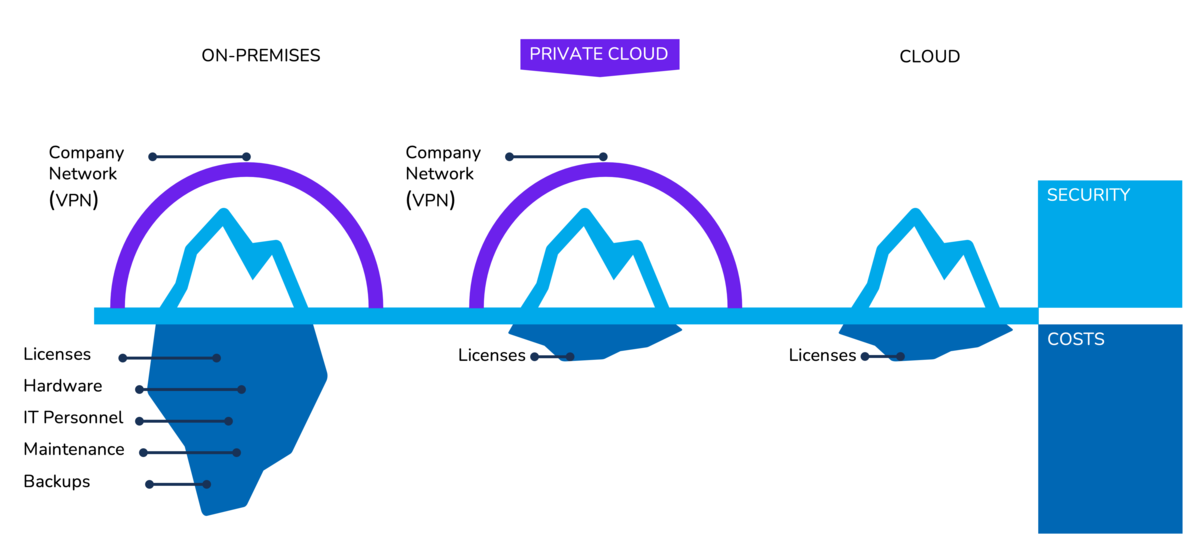 What do you need to do if you want a private cloud?
The private cloud is on demand and is only intended for customers who use the Enterprise plan and have at least 10 users

We will set up access and security so that the system is only accessible from your network or VPN

We will create a direct link between your business and the Aptien cloud. You don't have to do anything, we'll use your VPN