Customize Aptien for yourself
The administrator can change most of the settings, but some specific settings can be changed by yourself. This article goes through the things you can set up. That means none of your colleagues will see these changes because these are for your own interface.
If you add a new item or change any detail, your colleagues see these changes immediately. If you change information on your Home Page, only you can see these changes.
Most of your user settings can be found by your profile picture in the left menu.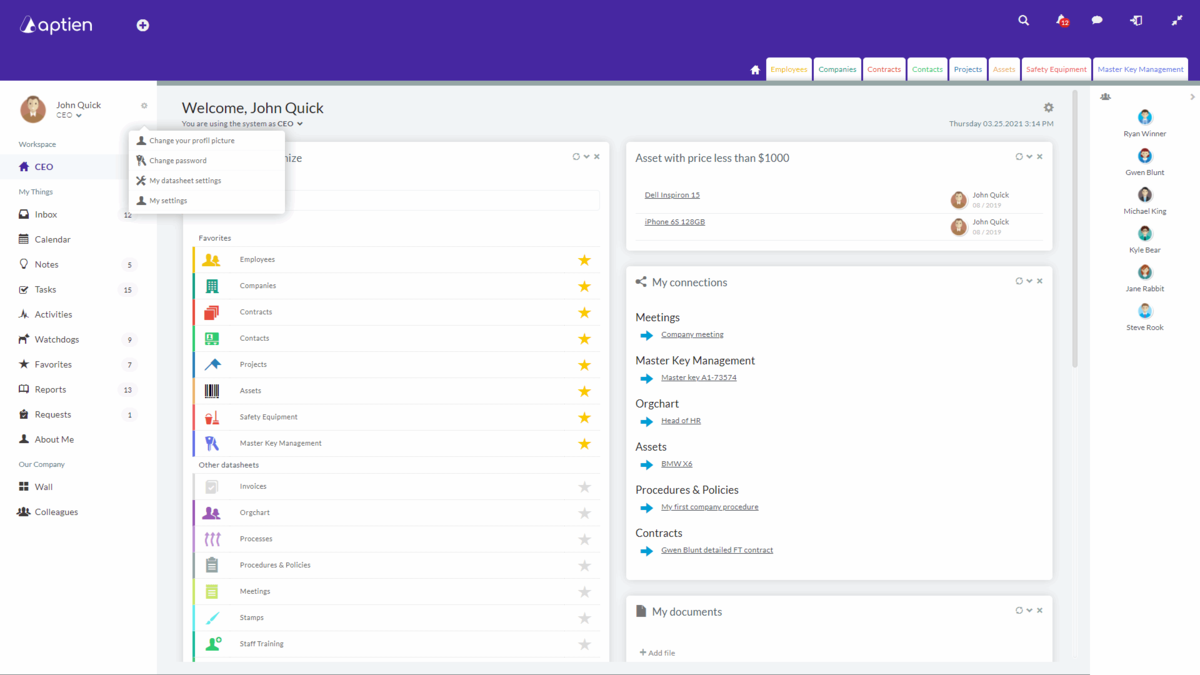 Change your profile picture
Select "Change your profile picture" from the cogwheel menu next to your name and upload your new profile picture.
Organizer settings
As a user, you can customize certain settings within Aptien and overwrite the administrator's settings.
You can access these settings by clicking on the cogwheel next to your profile picture and selecting "My datasheet settings".
These are the changes you can make:
Order of my sheets - rearrange Organizers displayed in the bar of favorite Organizers using drag and drop
How records will be sorted - select the default sorting for the Organizer
Number of table rows - set the number of rows displayed on one page of a table
Number of connections to this sheet - set the number of connections displayed on one page in the "Connections" tab
Hide this item's parent hierarchy - this setting is only valid for Organizers with parent hierarchy structure. Tick the box in case you want to see the last item in the structure in the "Connections" tab
Save these settings at the bottom by pressing the "save button". These changes take immediate effect.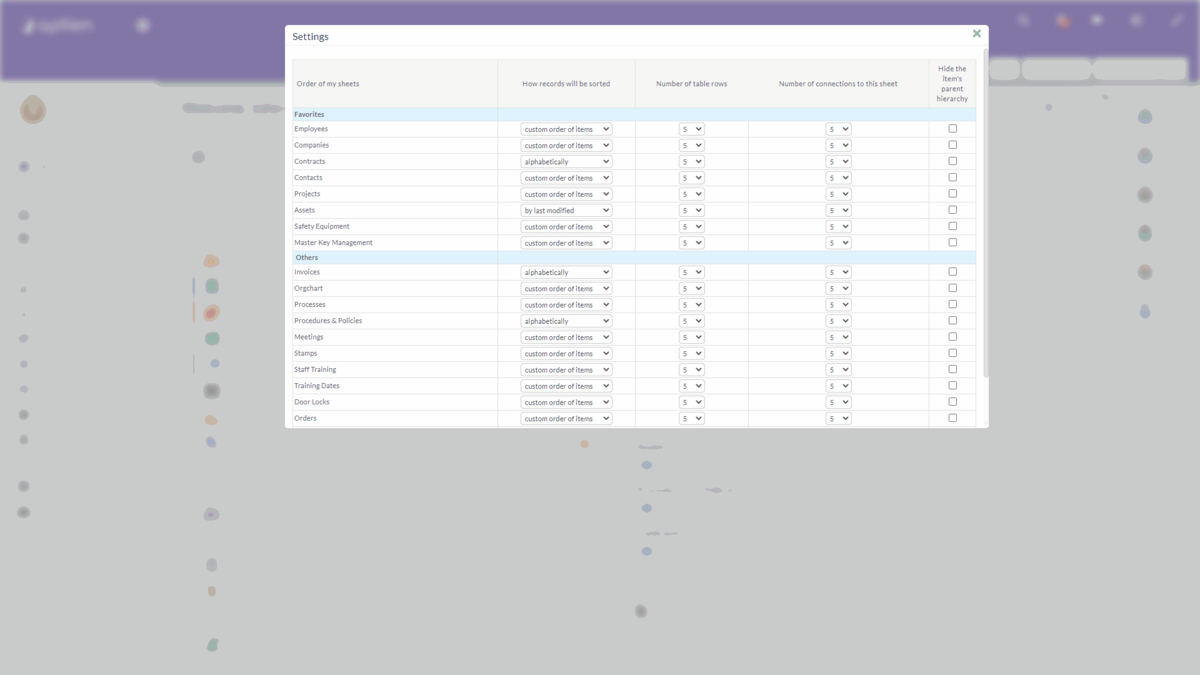 Other user settings
In the "My settings" section, you can turn off or on e-mail notifications and Tasks displayed in packages.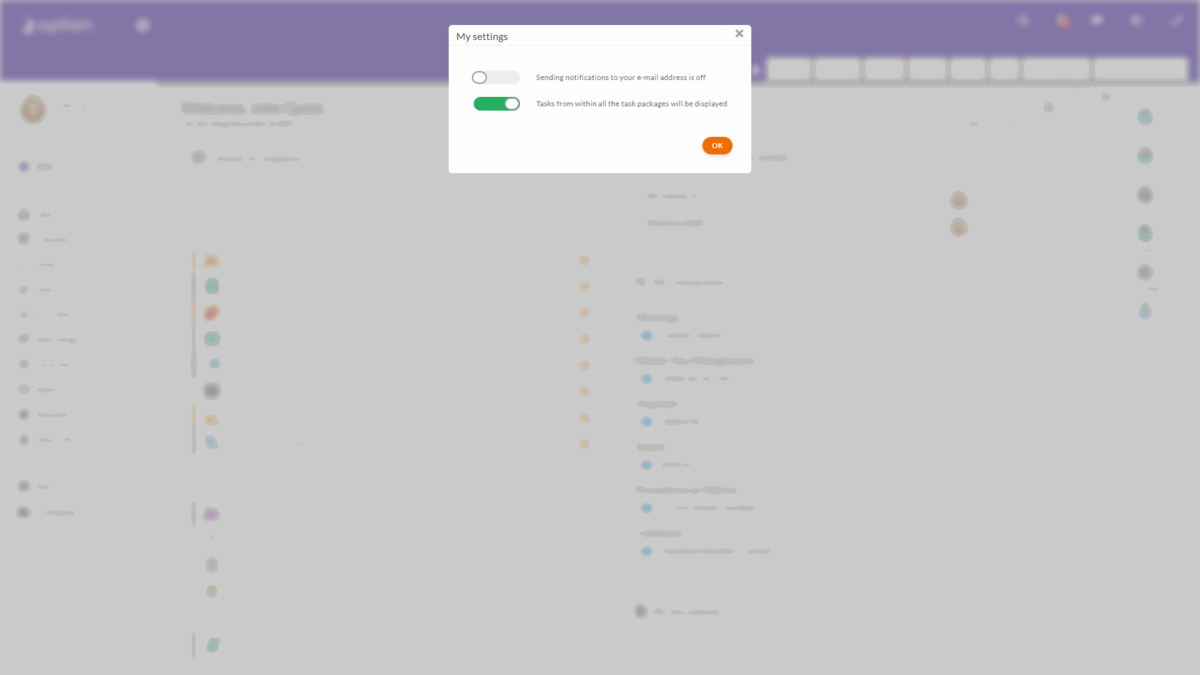 Home Page settings
You can customize your Home Page. You can access these settings by clicking on the cogwheel in the top right corner of your Home Page. Select what information you want to see, including your saved filters.