News
Organizer settings changes
There has been an extensive modification of the organizer settings. The change has been made both in the design and in the logical division of the setting options and this will result in a clearer and more pleasant setting process.
The modification is applied to the settings in the administration and to the settings using the editing pencil from the organizer's page.
A description of the individual parts can be found below and also in the knowledge base articles related to the settings of the organizer.
When navigating to the settings, a tabbed submenu is now displayed.
In the basic settings, you will find settings for changing the icon, color, or name of the organizer, for example.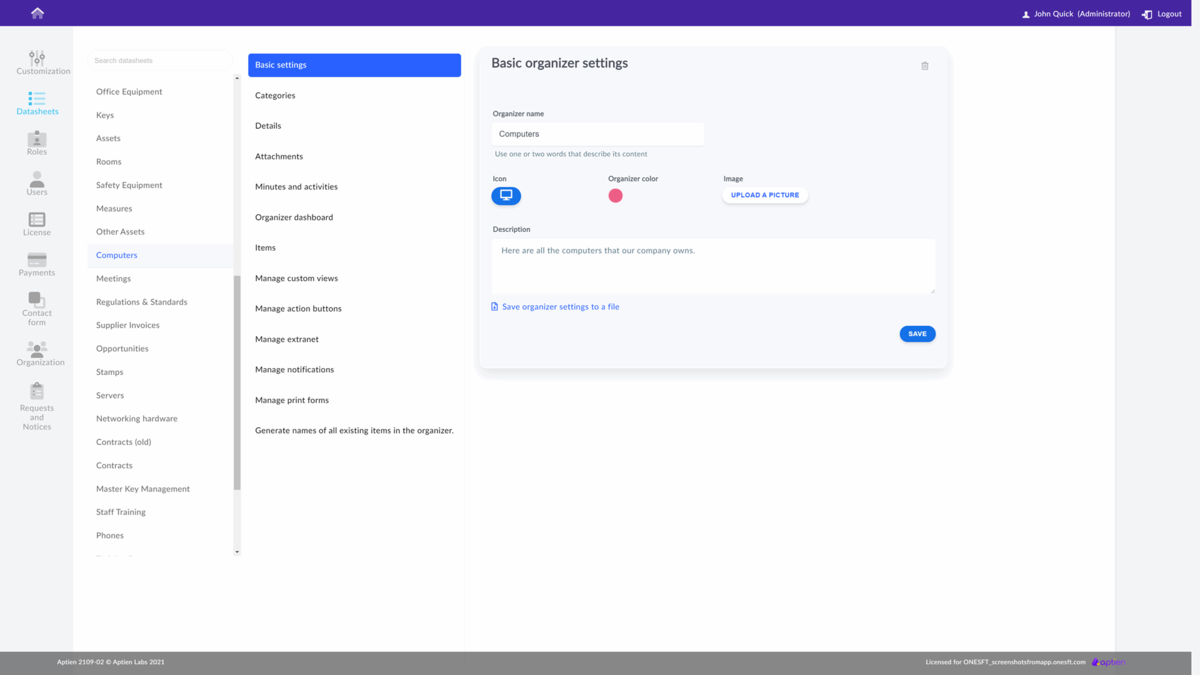 The tab for categories contains setting and adding categories. Now you can change their order by dragging and dropping.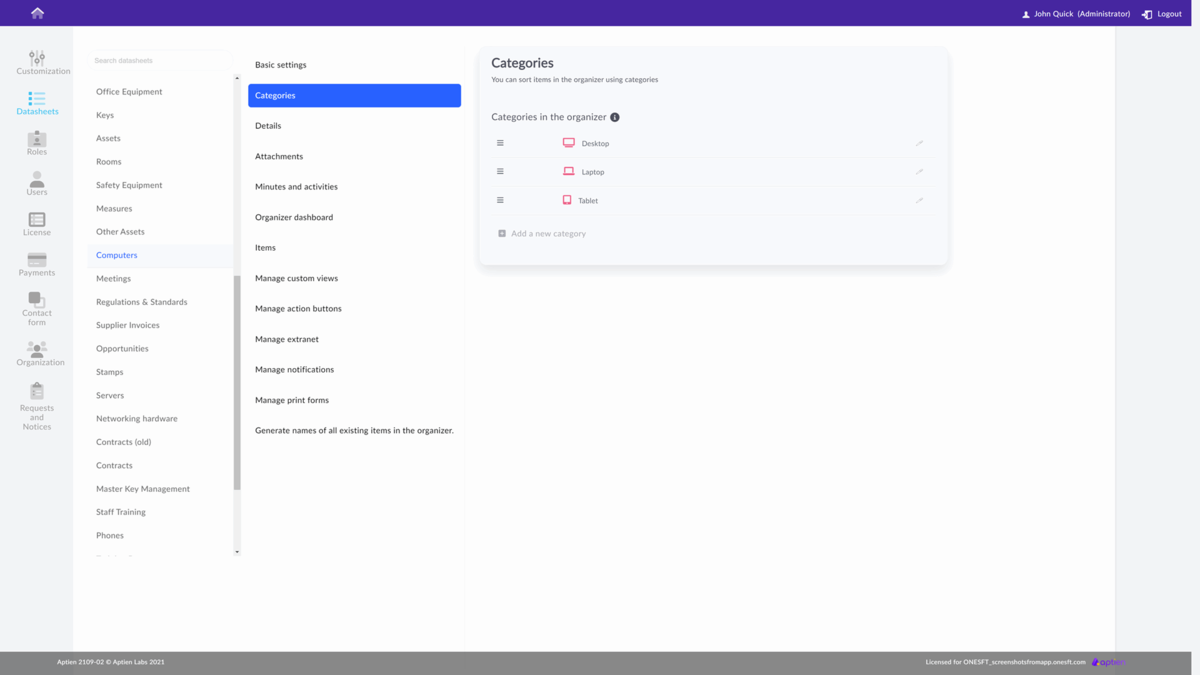 In the details, you can find all created detail groups and details that are in the organizer. You can edit the groups and details and change their order by dragging and dropping.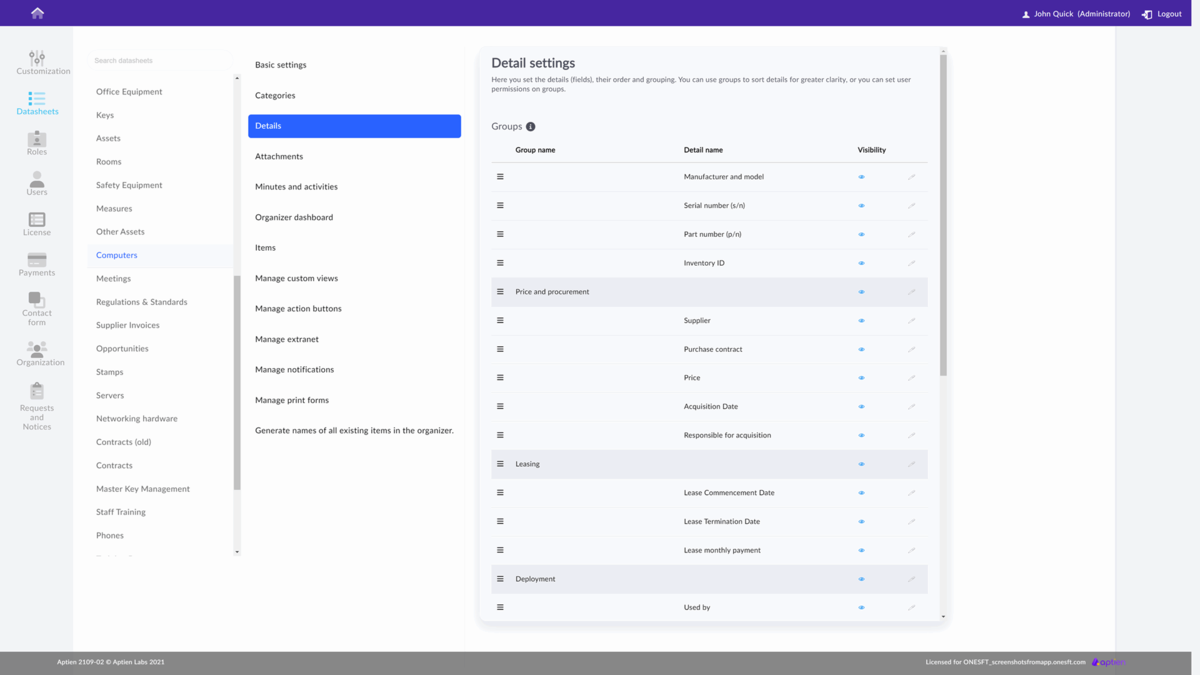 In Attachments, you can create and set up folders for attachments as well as use files management for attachments.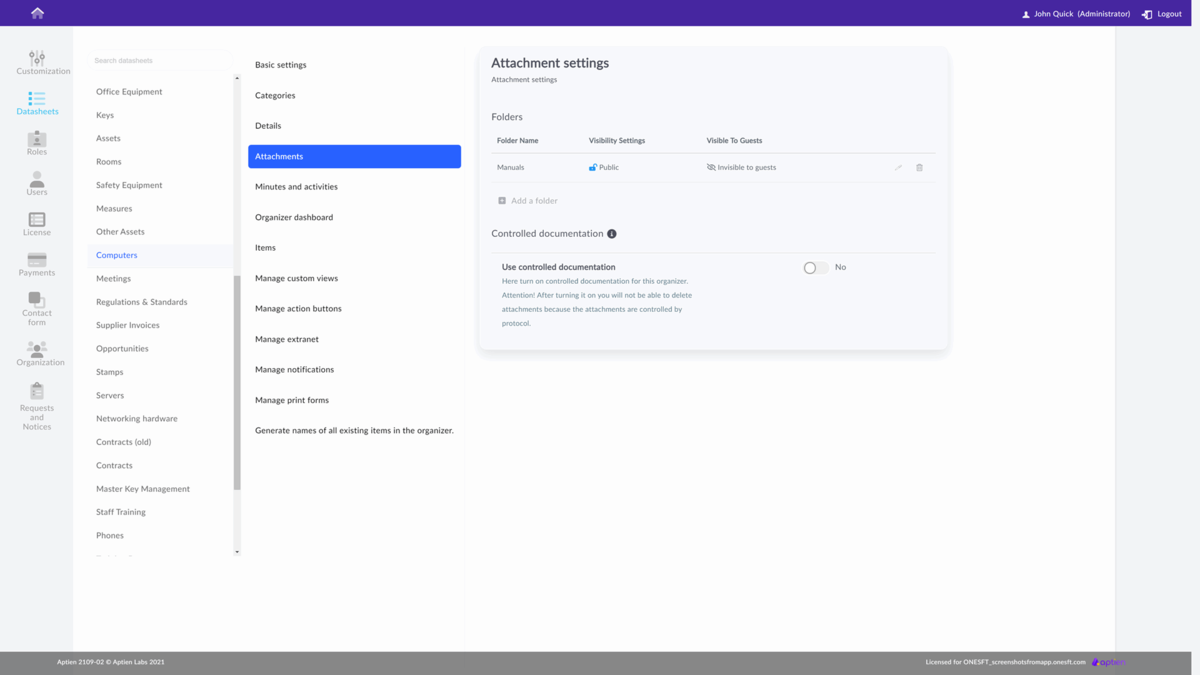 In minutes and activities, you can turn off or on the function of entries and activities for users in this organizer.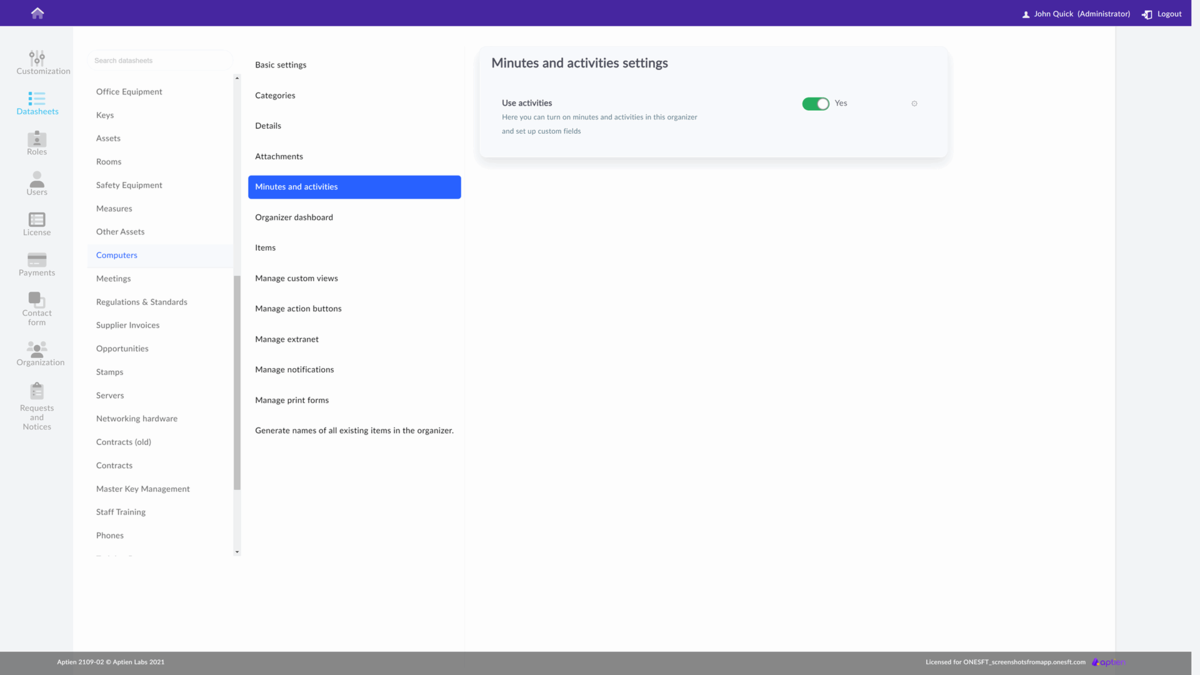 In the dashboard tab of the organizer, you can find settings for charts or risk maps (only in the Risks organizer). Both of these extensions will appear in the dashboard settings in the organizer for each user when enabled, as they did before.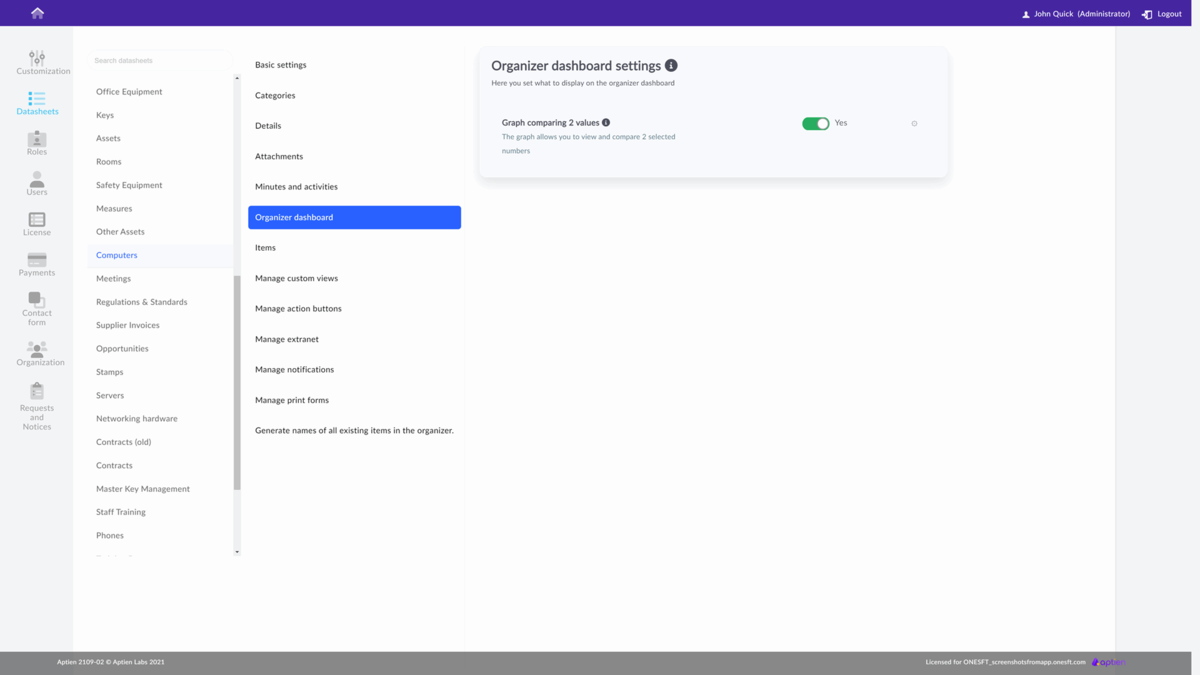 Settings for creating an item in the Items tab include settings for adding a form for items or setting an automatic code for items.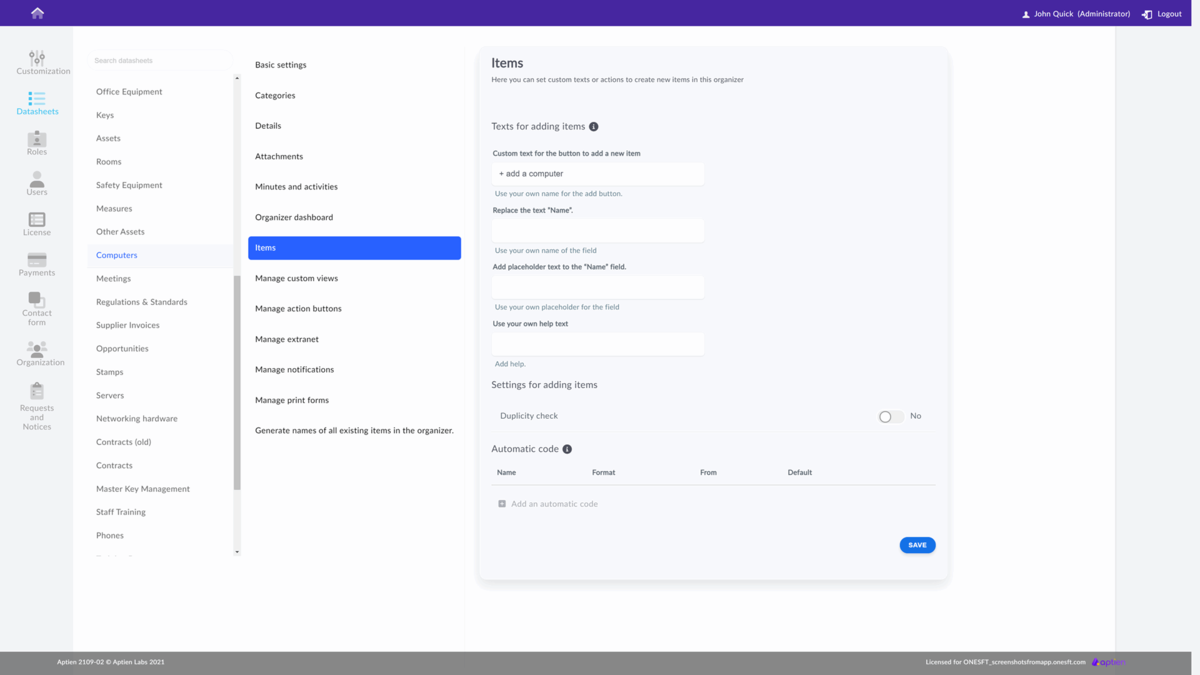 In the custom views management, you will see all the views created for a given organizer. We've also made the view settings clearer, so creating views for mobile devices, for example, will be much more pleasant.
The action button management contains a list of all action buttons for an organizer. You can also use it to print the forms you have created.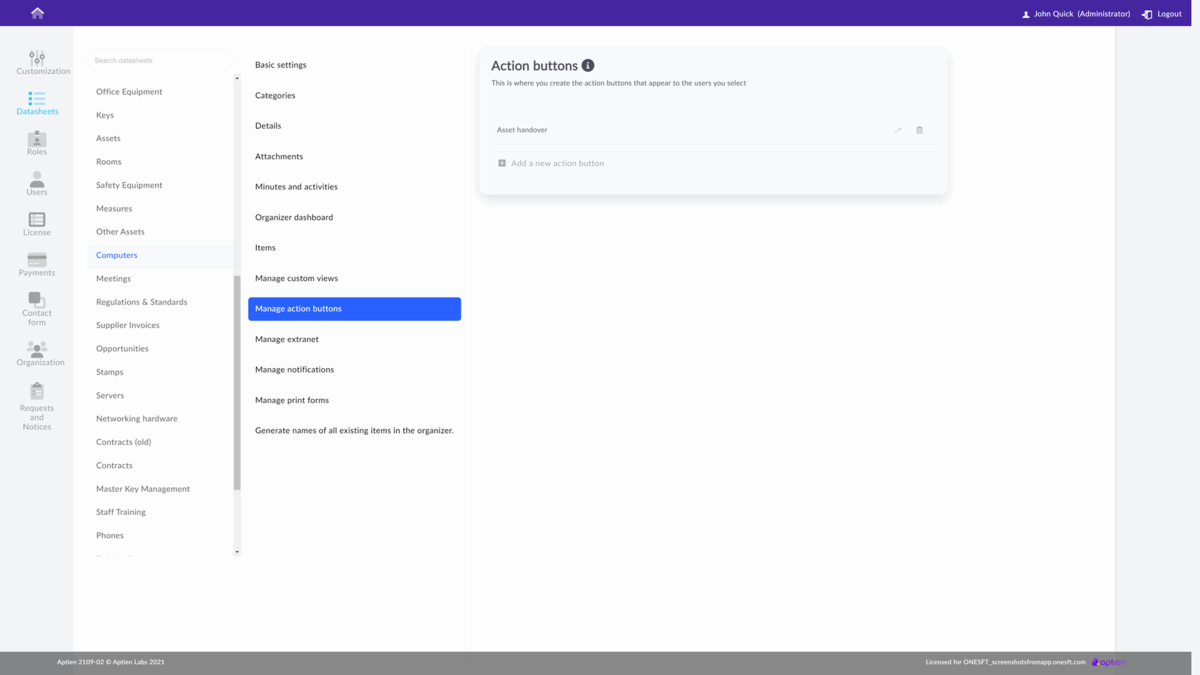 We have also made changes to the extranet administration to make the setup more pleasant and clearer. Instead of a drop-down menu, you'll find sections on the left-hand side and you can now switch between categories at the top.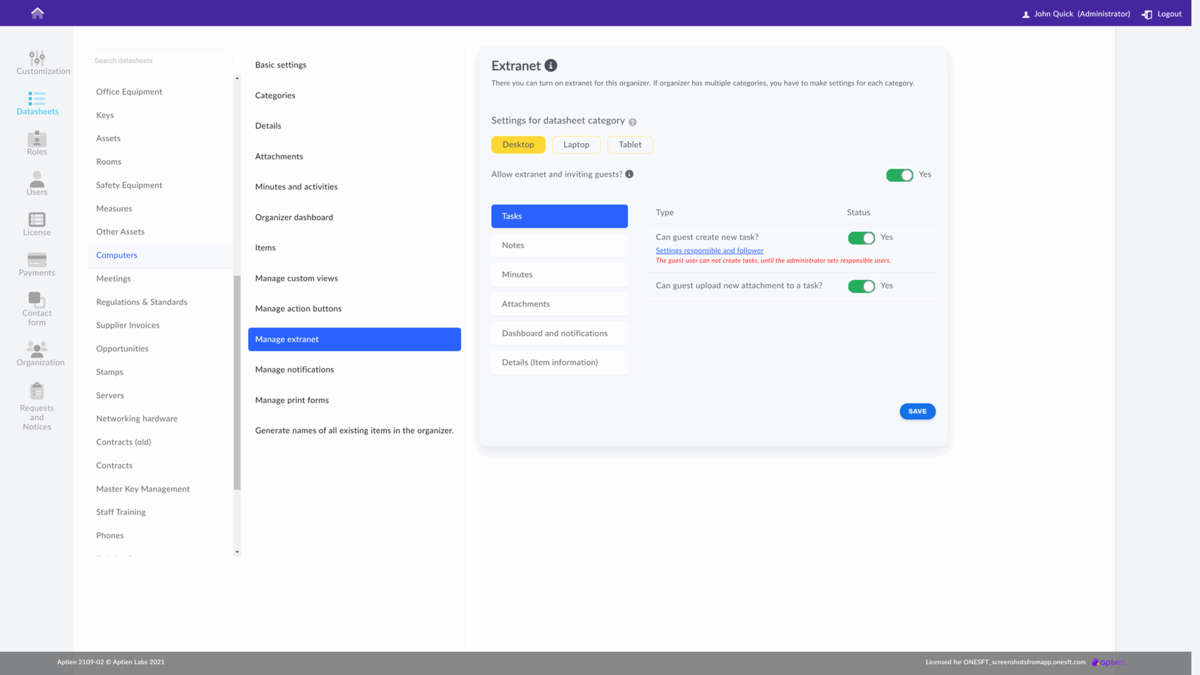 In Notifications, you select the users to be notified of any change in the organizer. There have been no major changes here.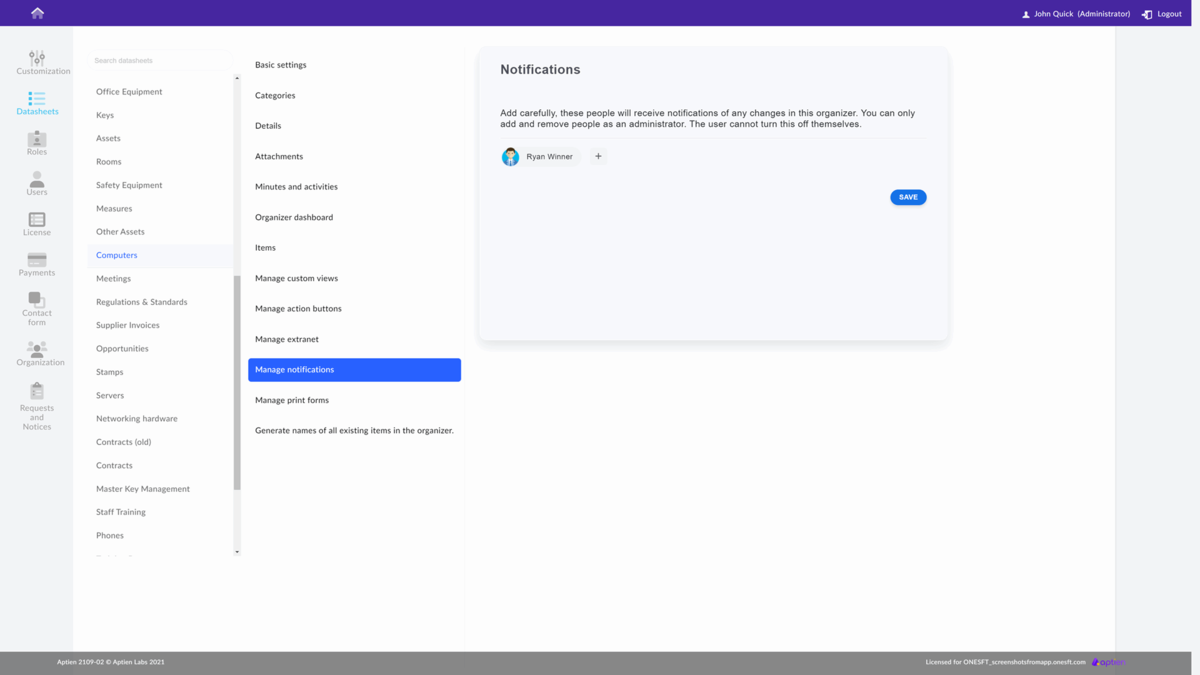 The last tab is used to generate new item names according to the details you have chosen. This tab is only displayed if you have enabled the "Put into the name of items" option for any of the details in the organizer.
Changing icons in the system
The icons in the system have been changed and this is one of the most visible changes for ordinary users.
Fixes
When importing data into the connection type detail, the imported data was not displayed, although there were no errors reported during the process - fixed
When creating a new empty organizer, it was possible to create the organizer without filling in the name - fixed