News
Modification of policy distribution
Policiy distribution management has undergone several design and functional changes.
It is now possible to create a permanent distribution list for new hires, notifying them a set number of days after they are added to the distribution list.
For a one-time sheet, you select a specific date by which employees should be notified as you are used to, and you can also select the number of days to notify users you newly add to the distribution list after it is created, similar to a permanent sheet.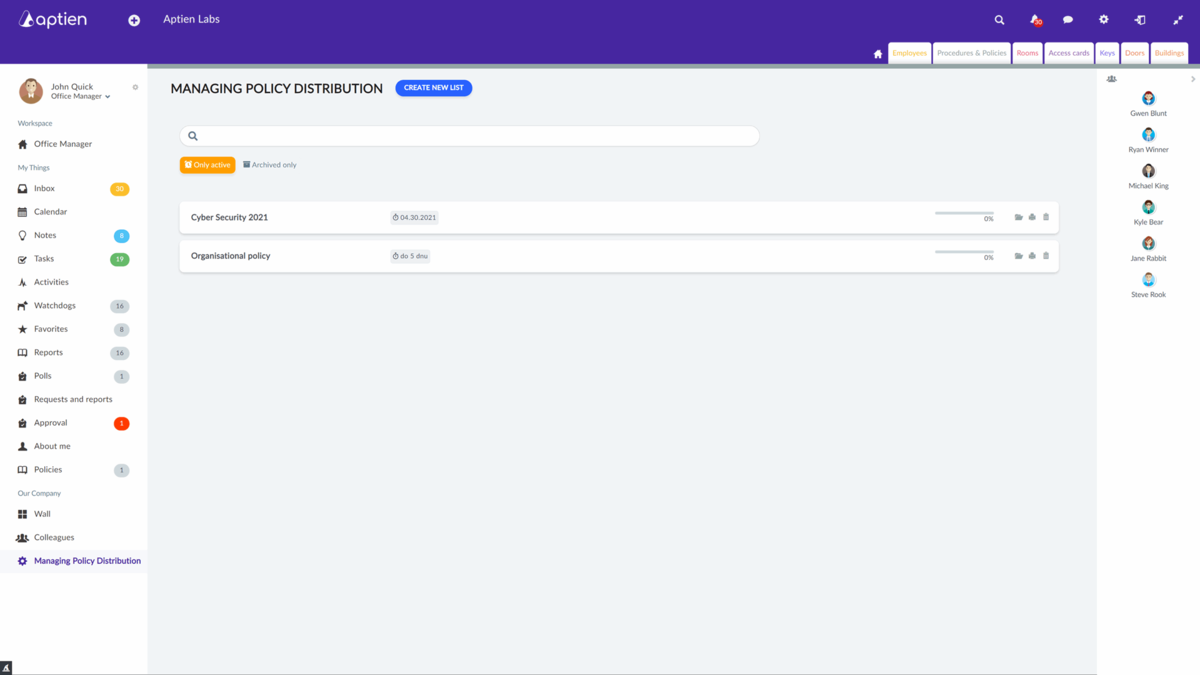 Create multiple users at once
If you need to set up multiple users at once, you can now also choose the type of users to be set up, i.e. whether they are office users, intranet users or guests, and you can also assign a license to users.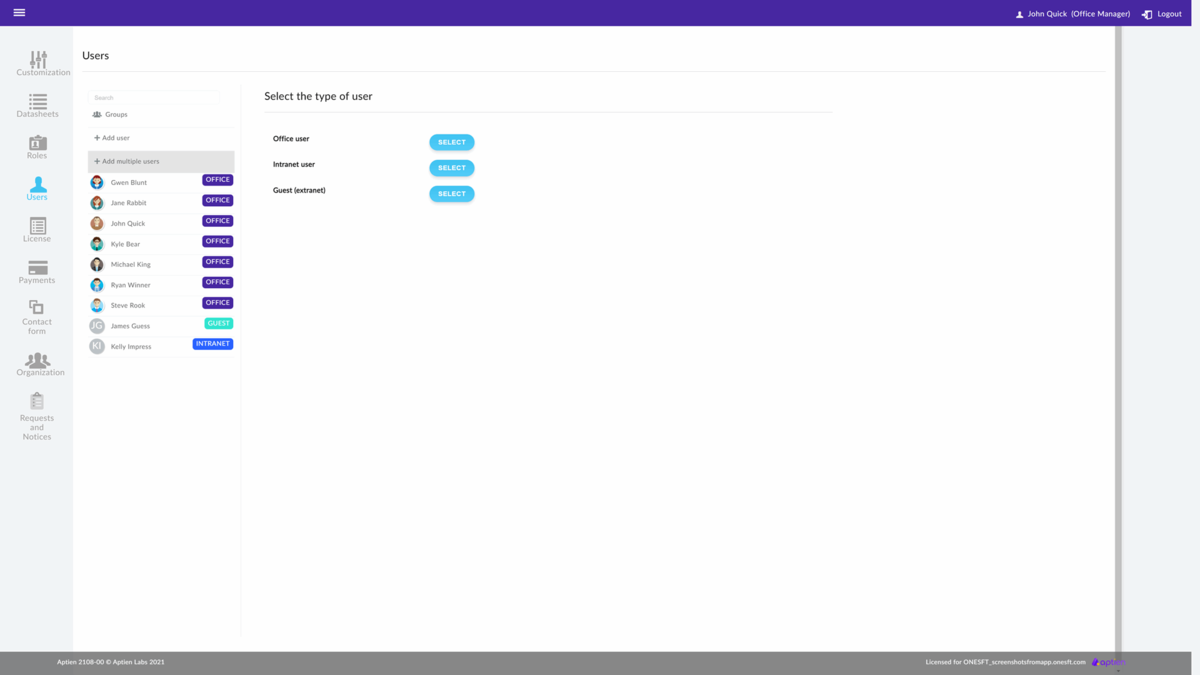 View information about user licenses
In the "Users" tab in the administration you can now find information about your available and expired user licenses.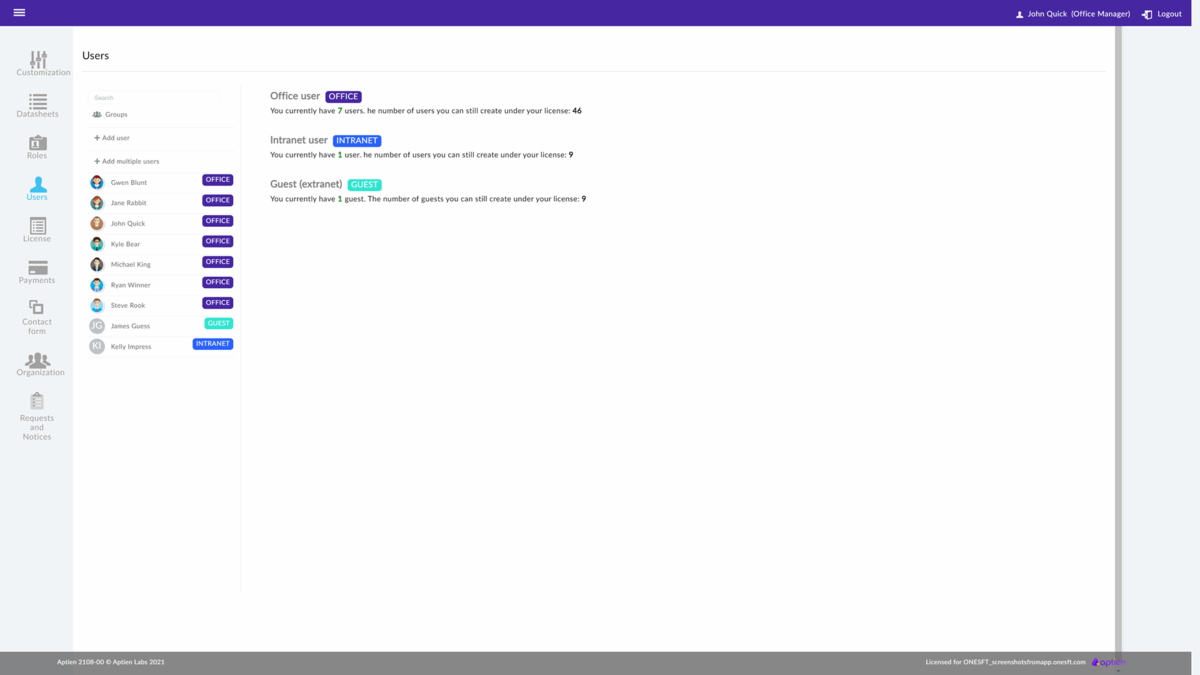 Filter icons in the inbox
The appearance of the filter icons in the inbox has been changed.
Tariff free
Now only one user can use the newly generated application in the Free tariff. If you delete a user from an existing application in Tariff Free, it will not be possible to create it again.
Fixes
In certain situations, after a guest was created, a record was created in the Employees Organizers instead of the Contacts Organizers - fixed
After creating an office or intranet user, sometimes an entry was created in the Contacts Organizer instead of the Employees Organizer - fixed
A user received an email notification of company documents to review, but clicking on the company documents view took the user to the homepage instead of the Directives tab - corrected